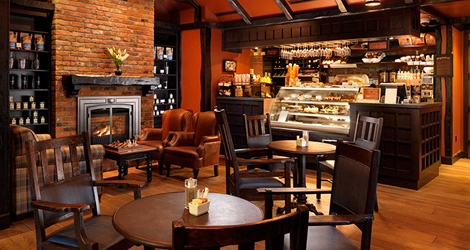 Quick Service POS is a comprehensive QSR system that gives you the tools to efficiently service customers, while sending accurate information to the food prep staff at the same time. Our QSR point-of-sale reporting package provides real-time sales statistics, server sales and a host of other sales related data, allowing you to spend more time running your business.
The Smartest Features At Your Fingertips
Pinpoint Order Delivery On A Map
Let us do the navigating. VUEPOS increases take-out efficiency by syncing with Google Maps to give you a clear visual picture of where your customer is located, all from within your POS.
Pre-Orders On Account With Alerts
Perfect for any business that offers catering, VUEPOS provides the ultimate in account management. Set up accounts, take pre-orders and deposits, and set alerts to remind staff to start preparing orders- VUEPOS truly caters to your need for organization and efficiency.
Learn It Fast
We know that time is money. That's why we're proud to offer a user-friendly solution that can be mastered by even your least tech-savvy staff members in hours, not days. VUEPOS leverages intuitive gestures like tapping and swiping, making the learning process easy.
Complete Control: Staff Profiles, Theft Prevention And More
With our quick service POS, you're the captain of your ship. The security features and advanced management settings put the power and control in your hands, so you can steer your restaurant in the right direction.
Real-Time Reports: Anywhere, Anytime, Across any Device
See the real-time performance of your venue from wherever you are with cloud reporting! Access over 20 different reports within the app to help you make more informed business decisions.